Tenant Screening Best Practices for Landlords and Property Managers
Tenant Verification Services Include Tenant Credit Checks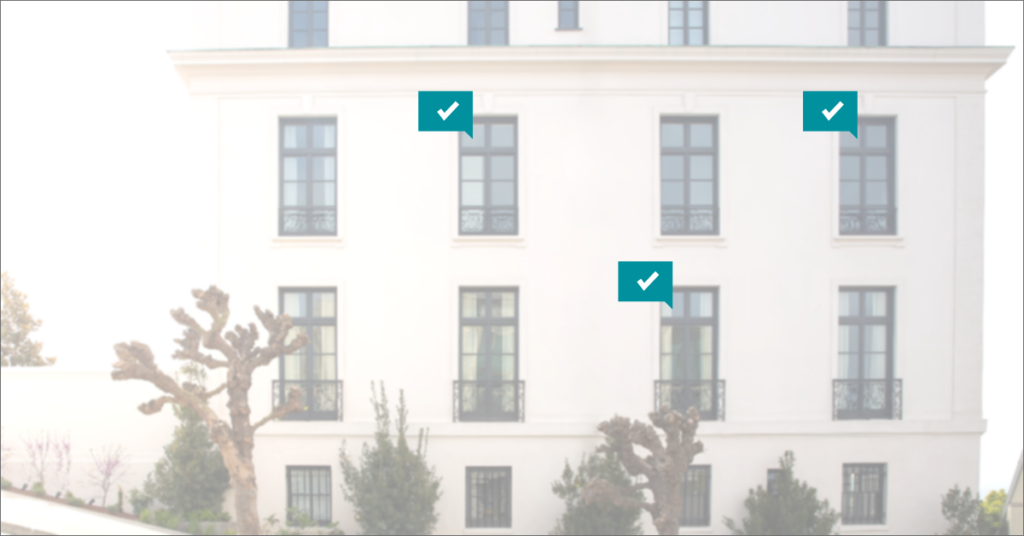 When a rental unit becomes vacant, a landlord or property manager needs to fill it with new occupants who will pay their rent on time every month and leave the property in excellent shape. To find tenants, property owners and managers may be inclined to run an ad, see who turns up to visit, and go with their intuition.
The odds of getting a responsible tenant exceed 90%. However, when landlords get renters who pay late repeatedly, miss payments altogether, or damage the property beyond normal wear and tear, it can cost them an average of $11,000 per year. 
For the three-quarters of all landlords with fewer than three rental units, their personal financial welfare depends on steady rental income and carefully contained property costs. With profitable management of a rental property business, landlords can pay their mortgage, fund their property taxes and cover essential housing expenses.
To attract and choose the right renters, landlords need a thorough, consistent and reliable process to screen prospective new tenants. Applying FrontLobby's 11 tenant screening best practices can help landlords lower their risk of a costly decision and feel confident about their incoming new renters.
1. Set Tenant Screening Criteria
Before advertising their unit for rent, landlords should decide what kind of renter they seek. For example, an upscale, modern one-bedroom-plus-den apartment might attract a high-income professional single person or couple.
Then, they should establish income-to-rent standards. The industry standard is a ratio of three to one. For example, if the rent is $2,000 per month, a landlord might decide that the tenant should make $6,000 or more per month.
Landlords also should set their rental-history standards. Although, in many cases, landlords may want a new occupant with an exemplary record that spans many years, they may not be able to get this if they are targeting people new to renting. For example, perhaps the unit is located near a campus and the ideal tenant would be a student.
2. Advertise for Qualified Applicants
In their listings, landlords should disclose all relevant information to avoid wasting their time and the candidates' time.
Property and location details should entice well-fitting applicants and deter unqualified ones. For example, if the unit comes with no parking spot, that should be mentioned so those needing a space for a vehicle need not apply.
3. Pre-screen Ad Respondents Over the Phone
Landlords should ask qualifying questions to identify the most suitable candidates. Here are examples:
— "When would you like to move in?" This is the first question landlords should ask because if their dates do not coincide with the tenants', the conversation can stop right there.
— "How long have you lived in your current home?" Landlords seeking a long-term tenant should listen for signs of "property hopping."
— "Why are you moving?" Landlords should assess whether the explanation seems reasonable, such as relocating for a job. They should also listen for signs the person is being evicted.
Other good questions to ask are how many fellow occupants will move in with them, whether they smoke or have pets, what their income is, and what draws them to the neighbourhood. Knowing the answers to these can help landlords qualify well-fitting candidates or evaluate their likelihood to stay. 
1/8 Applications Contain
Some Form of Fraud 
4. Send a Tenant Screening Application Form
Before candidates visit the property, landlords can email them an application form to gather information that will be needed in subsequent screening steps.
The form should ask for the applicant's full legal name, their current residential address, their email address, their date of birth, their residential history including landlord contact information, employment information (name of employer, current job title, supervisor contact information, income), financial details such as outstanding debt, and emergency contact information.
Landlords and property managers use FrontLobby to reward tenants for on-time rent payments by reporting renters' payments to help them build their credit scores. To obtain tenants' consent to screen them and report their rent, landlords may find it helpful to use FrontLobby's clauses for applications and lease agreements. When candidates who intend to be delinquent see a clause on the application form saying their rent will be reported, they may decide not to apply. In that way, FrontLobby's clauses are an integral part of tenant verification services.
5. Assess Applicants When They Visit
When candidates come for a property tour, landlords should try to start a conversation with them. Good open-ended questions to ask include, among others, "Tell me about your job" and "What do you like about this neighborhood?" Landlords should try to fill in any information gaps they have, such as how many people will occupy the unit or how quiet or loud the tenant is likely to be. This is also a good opportunity to reinforce building policies.
To guard against fraudulent applications, landlords should ask to see two pieces of photo identification.
6. More Than a Credit Report
Review Online Profiles: After the applicant's visit, landlords should spend a few minutes searching online for any red flags.
For example, they can type the candidate's name into Google and see whether the results reveal any criminal behavior. LinkedIn is a helpful tool for verifying the applicant's employer information. (However, landlords should realize that if they do this while signed on to LinkedIn, the candidate may be able to tell they have viewed their profile.)
7. Verify Employment Information
Landlords should call the applicant's supervisor to confirm their employment and income. However, they should look for the supervisor's or company's phone number online (e.g., on LinkedIn or through a Google search) rather than using the phone number on the application form. In cases of rental application fraud, employer contact information may be fake.
8. Do a Tenant Credit Check
Though most renters are honest, fraud happens all too often, and credit reports can be faked. Therefore, even when applicants provide copies of their credit history, landlords should run their own verification with the prospective tenants' consent. 
For Canadian landlords and property managers, FrontLobby's tenant screening services now include credit checks—delivered fast and at an affordable price.
A tenant credit report will show how well the applicant manages their finances and pays off debt. Landlords can look for any financial missteps that make them doubt the applicant's ability to consistently pay their rent on time.
Landlords should examine the data as a whole and not over-rely on the credit score. Students, immigrants, young people and others new to credit may not have had time to build high scores, yet may turn out to be outstanding tenants.
9. Check Landlord References
Again, to counteract the possibility of a fraudulent application, landlords should search online (e.g., search by address within rental listings) for the applicant's past landlords' phone numbers. Then, they can call the previous landlords and ask whether the tenant missed any rent payments, did damage or caused any other problems.
10. Calculate Payment Ability
Once they know the applicant's employment income and have seen their credit record, landlords can determine the prospective tenant's ability to pay the rent. As a guide, landlords should use the income-to-rent standards they established earlier in the process, before beginning a candidate search.
Finally, landlords should avoid breaking any relevant federal or provincial legislation.
For example, to obtain anyone's credit report, the person's permission is required. Landlords can do this on their rental application form, as explained above. Landlords need to be conscious of human rights laws. For example, asking about race or ethnic background, religious beliefs, disabilities, sexual orientation or marital status is discriminatory. Applicants are not required to provide their Social Insurance Number (SIN). Also, landlords do not need a SIN to run a tenant credit check.
In some provinces, landlords may not refuse candidates with pets. However, if the rental is a condo unit, landlords should let applicants know if the building limits pets.
BONUS Tip: Consider Rental Property Insurance
To protect their property from damage and themselves from legal and personal liability, landlords should think about buying rental property insurance. Apollo Insurance provides insurance for landlords as well as insurance for tenants so they can feel confident about their decision to rent. To get signed up for rental property insurance click here. 
Disclaimer 
The information provided in this post is not intended to be construed as legal advice, nor should it be considered a substitute for obtaining individual legal counsel or consulting your local, state, federal or provincial tenancy laws.
Did You Enjoy This Article?
Then You Will Love Our Newsletter