Helping Housing Providers and Renters Thrive
FrontLobby works with Credit Bureaus to make Rent Reporting, Credit Building,
Debt Reporting, and Tenant Screening accessible and affordable for everyone.
FrontLobby Works for Housing Providers and Renters
Housing Providers
✓ Ensure On-Time Rent Payments
✓ Screen Potential Tenants
✓ Lower Eviction Rates
✓ Report Rental Debt

Renters
✓ Improve or Rebuild Credit
✓ Establish a Preferred Tenant Record
✓ Unlock Credit Related Rewards
✓ Secure the Home You Want

How Does FrontLobby Work?
How Does FrontLobby Work?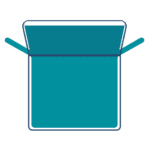 Housing Providers screen and choose the best Tenants with $9.99 Credit Reports.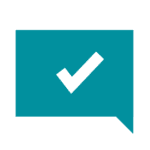 Rent payment data is shared with the Credit Bureaus (Equifax and Landlord Credit Bureau) each month.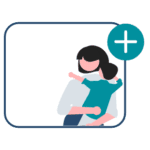 Tenants improve their credit on average 33pts to 84pts and build the financial future they deserve.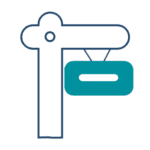 Housing Providers decrease delinquencies by 36%, reduce evictions and recover rental debt.
Working Together to Improve Renting for Everyone
Working Together to Improve Renting for Everyone
Results That Drive Meaningful Change
Reasons to Love FrontLobby

Report on-time rent payments and help your Tenants build their credit.

Instant, affordable, and easy to read Credit Reports for Landlords at the best price.

Rent Reporting to Credit Bureaus provides Tenants with a reason to pay on-time.

Reduce the time, stress, and costs spent recovering rental debt owed. 

Improve your credit by simply paying rent on-time each month.



Get the place you want with a positive rental history from verified Landlords.



Automated Tenant communications and reminders simplify your job.

Keep track of lease records for internal recordkeeping purposes.


Valued by Housing Providers, Loved by Renters

Dainard
It has worked wonderfully for us, and our current tenants are excited to have their credit scores improving ….
Former tenants paid their overdue amounts expeditiously ….


Vionell Holdings Partnership is extremely happy to announce our partnership with FrontLobby. This will allow our great customers to build their credit score faster by paying rent in a timely manner during their tenancy. This is a tremendous opportunity for new Canadians and students that would not have been able to build credit related to their rent payment history.

#propertymanagement #mb #realestate #bdnmb #multifamily



Candice
I'm asking my landlord to sign up for this currently!!

I've been paying on time and in full for 3 years, I'd love it to go towards my credit score.

I always pay my rent first thought, before anything else. So in case my credit score with Equifax isn't amazing I can show potential landlords I always pay my rent.

My kids always need a home.


Jeffery
It totally works. A previous tenant paid the owing rent even though they have moved out as it is reported on their credit bureau.


East Vista Management has recently implemented the services of FrontLobby to help tenants build their Tenant Record and the feedback has been incredible!

#tenantservices #tenantrelations #propertymanagement #incomeproperty #propertymanager #creditrating



Tao
It is no surprise to anyone that the rental industry is filled with negatives and mistrusts among landlords and tenants. I have been in this field for over 20 years and feel the pain everyone is struggling. Upon explanation, I was delighted that you guys have brought such a positive change to this industry to allow landlords and tenants to work together to build their great credit and future, while landlords feel much more secure on nurturing a trustworthy relationship with tenants.

Why Should You Use FrontLobby?
Win-Win For Tenants + Landlords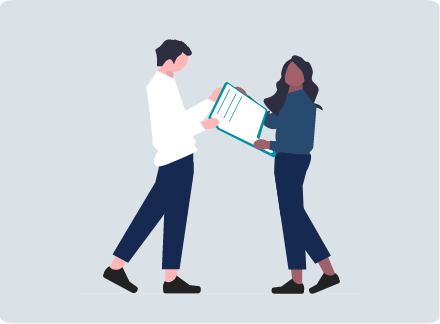 Rent reporting is the process of reporting verified rent payments to Credit Bureaus and it benefits both Landlords and Tenants. Landlords incentivize on-time payments with credit building rewards, while Tenants can finally earn the credit they deserve for paying rent on-time each month.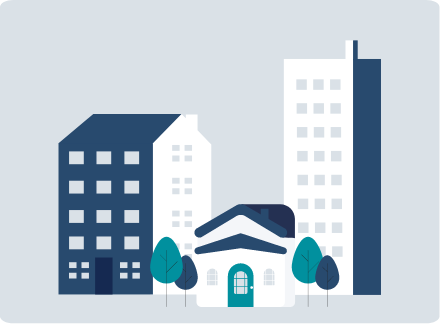 Housing Providers who use Rent Reporting see an average decrease in delinquencies of 36%. By reducing the risk and debt loads associated with rent delinquencies, housing providers are financially able to provide more housing at affordable rates to renters.
Financial Wellness For Everyone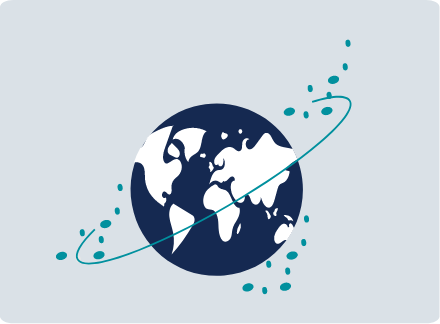 Rent reporting improves the credit of those who are new to credit, credit invisible, or need to rebuild their credit, enabling access to better financial opportunities, and eliminating the cycle of high-interest loans. Renters see an average credit score increase of 33pts to 86pts.
Ready to Make Renting Easier?
Free to Get Started, Easy To Use, Managed In Minutes Per Month