A Trusted Partner Giving You Peace of Mind
Secure and Reward Great Tenants, Reduce Delinquencies and Drive Operating Efficiencies
Pull Credit Reports
Search Tenant Records
Report Rent Payments to Credit Bureaus
Utilize Internal Recordkeeping
Collect Debts Owed
How FrontLobby Works for Landlords
Rent Reporting Helps Landlords Run Successful Businesses
Credit Reports and Tenant Records
Motivate and Reward On-time Payments
FrontLobby provides Landlords with the tools they need to choose the best Tenants. Credit Reports from FrontLobby are easy to read, instant, and affordable. With an applicant's permission to pull their Credit Report, you will receive:
Long-form Equifax Credit Report
Credit Score
Current and Former Addresses
Employment Confirmation
Credit History (tradelines)
Credit Balances
Collections
Bankruptcies
Inquiries
Tenant Records
Motivate and Reward On-Time Payments
FrontLobby's Rent Reporting tool allows Landlords to report monthly rent payments to the Credit Bureaus. Landlords who offer Rent Reporting help to reduce the time it takes for responsible Tenants to unlock and access future credit-related rewards. 
Responsible Tenants can opt-in to use their largest monthly expense to build credit and unlock the benefits of good credit. When a rental agreement is broken by an intentional nonpayment, the debt will be shared with the Credit Bureaus and will show on the debtor's Credit Report.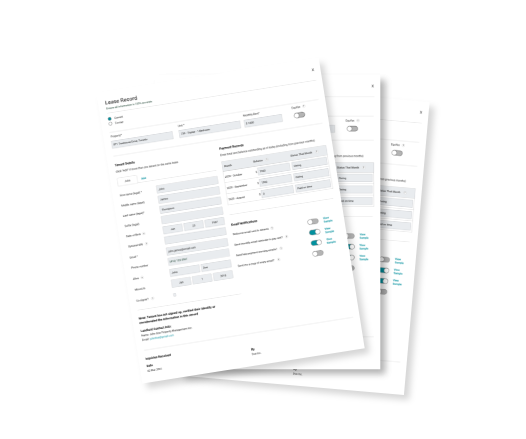 Recover Former Tenant Debt
FrontLobby provides peace of mind for Landlords facing the financial stress of former tenant debt. Landlords can report rental debt to the Credit Bureaus for the purpose of collecting the outstanding balance. The debt will show on the Tenant's Credit Report until it is cleared. 
Landlords who have been burdened with unpaid rent can stop chasing their former Tenants. With Collect, Landlords can inform their former tenants of the impact a debt has on their credit. Tenants with outstanding rent payments are motivated to contact you directly. 
For Tenants who wish to clear the rental debt but require additional time, FrontLobby enables Landlords to register payment plans. When both the Landlord and Tenant agree, a payment plan can be a win-win, Tenants can still build credit while Landlords reduce their tenant debt.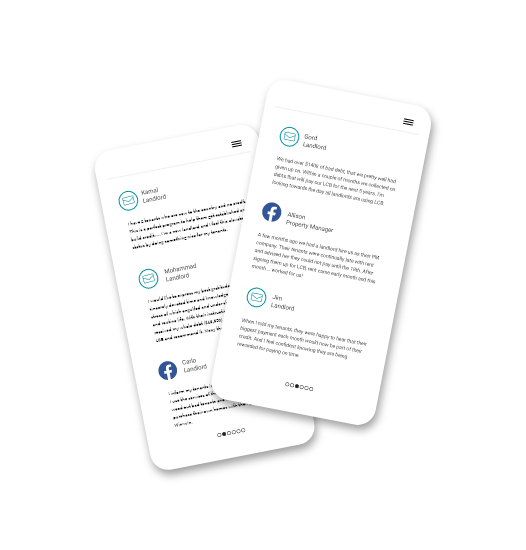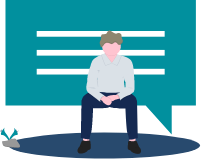 Steve, Landlord
Email Testimonial
My existing tenants are excited to hear that their biggest expense each month (rent) will now be reflected in their credit report. Likewise, they are aware of the consequences if they don't pay future rent on time.

Allison, Property Manager
Collected from Facebook
A few months ago we had a landlord hire us as their PM company. Their tenants were continually late with rent and advised her they could not pay until the 18th. After signing them up for LCB rent came early last month and this month ... worked for us!

Gord, Landlord
Email Testimonial
We had over $140k of bad debt, that we pretty well had given up on. Within a couple of months we collected on debts that will pay our LCB for the next 5 years. I'm looking towards the day all landlords are using LCB.

Kamal, Landlord
Email Testimonial
I have 2 tenants who are new to the country and no credit. This is a perfect program to help them get established and build credit…. I'm a new landlord and I feel this elevates my status by doing something nice for my tenants.

Landlord
Email Testimonial
Within the first 7 minutes I had a phone call from the first tenant apologizing for forgetting about the invoices and agreeing to a repayment plan.

Mike, Landlord
Email Testimonial
I just bought a property and have had some communication issues with the tenants. Within an hour of the automated email going out one of the tenants finally replied to my previous emails.

Dave, Property Podcast
Email Testimonial
I think that the LCB offers an excellent service to help struggling landlords find and keep great tenants, avoid the wrong tenants, and encourage mediocre tenants to become good ones.

Virginia, Landlord
Submitted to LCB
I add the Lease Clauses to every new application. All my tenants know I report rent payments to LCB and understand this can help them with future credit needs.

Diana, Landlord
Collected from Facebook
We have excellent tenants so they had nothing to lose by having this included in their credit report.

Kim, Property Manager
Collected from LinkedIn
East Vista Management has recently implemented the services of the Landlord Credit Bureau to help tenants build their Tenant Record and the feedback has been incredible!

Carlo, Landlord
Collected from Facebook
I inform my tenants in the application and on their lease that I use the services of the LCB. Just doing that has helped me weed out bad tenants and has helped 2 of my tenants purchase their own homes with their good credit history. Win-win.

Jason, Vionell Holdings
Collected from Facebook
This is a fantastic value-added tool that we're excited to be using. As property managers, it helps to reduce our risk but the bonus is that our clients and our tenants gain just as much from it as we do.
Ready to Make Renting Easier?