A Landlords Guide to Smart Renting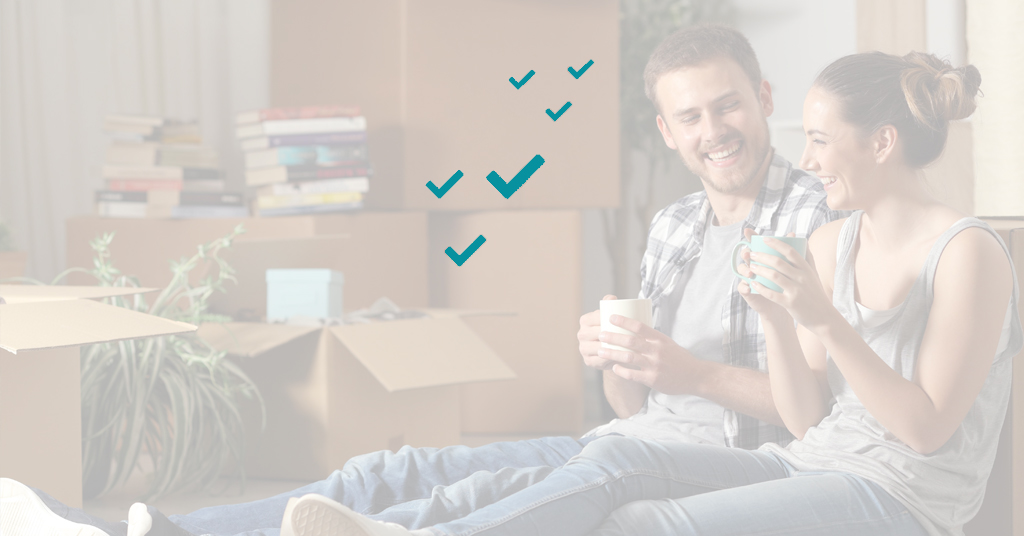 As a Landlord, finding good Tenants is essential to the success of your rental property business. If you don't take the time to screen Tenants properly, you could end up with late or missed rent payments, property damage, or even eviction proceedings. Following a trusted and proven process will help ensure you find the right Tenants.
Your first and most important task is to attract good prospective Tenants. A great way to accomplish this is to market your property and clarify your rules. To encourage your ideal Tenant to apply and discourage unsuitable ones, you should ensure that all policies are outlined in your online listing. 
The following is an example of what Landlords should include in their rental listings:
Rent amount
Utility procedure
Rent inclusions- fridge, stove, washer, dryer, dishwasher, central air
Pet policies
Smoking policies
List local amenities
Schools nearby
Transit
Criminal, credit, and background expectations
Rental deposit requirements
This will attract the right candidates to open houses or showings. From there, Landlords should interview prospective Tenants while they have them present at the property.
It is a good idea to ask questions about what they do for work, how long they've stayed in their previous residence, and why they're moving. Spend time trying to get to know the applicants to better understand what type of Tenants they would be, and if they will be a good fit. Having good communication is important for a successful Landlord-Tenant Relationship.
Prepare a standard list of questions in advance to help you stay organized when meeting multiple applicants. It will be easier to evaluate applicants fairly and accurately if you use a templated application. For a list of helpful pre-application questions to ask prospective Tenants read 14 Best Pre-Screening Questions for Tenant Applications here.

If the initial interaction goes smoothly, provide them with a rental application and encourage them to complete it. Ensure that the rental application includes all the necessary fields for proof and documentation to expedite the process.
Every application should ask for credit history in some form. Applicants may have a decent score by maintaining a low balance on their credit cards, but they may not have a good track record with other payment agreements. This includes previous rental agreements.   
Their credit report will also show previous evictions. You won't see these without the full report, so it's important to be able to ask applicants about these instances.   
Looking through applicants' credit reports is a good idea. It's not a perfect system, but it can tell you a lot about their ability to make payments on time. This will only help secure your investment.  
Check Criminal Backgrounds  
Landlords should consider conducting criminal background checks on their Tenants to ensure their property is safe for the other Tenants. A simple Google search of an applicant's name can reveal any previous convictions, but this may not be enough.  
Consider running a criminal background check on all prospective Tenants. This will give you a more complete picture of their criminal history and help you make a more informed decision.  
It's important to note that not all crimes are equal. Some may be more serious than others, and you'll have to use your best judgment when considering an applicant with a criminal record.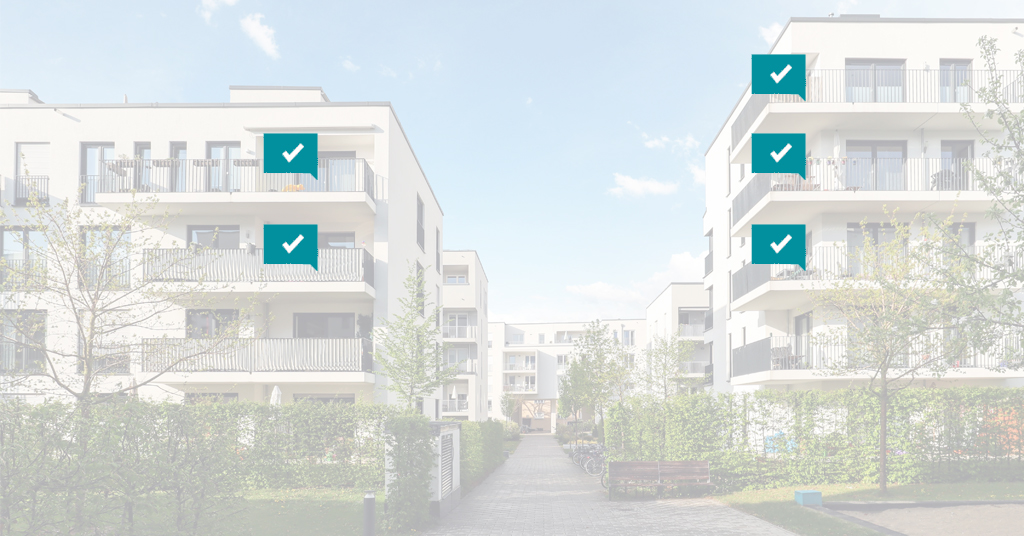 References are far better than interviews because you get to control the questions. Whichever is most important to you about your Tenants, ask away. Common questions to ask References include:  
Can you confirm that the Tenant rented from you? 

 

Did they pay rent on time? 

 

Did they cause damage to the property? 

 

Was the Tenant disruptive, or did they cause any issues with other Tenants? 

Would you rent to this Tenant again? 
These are great starting points, and you can ask anything else you want to know. Previous Landlords will have the most insight into how well the applicant will do with your property.  
Also, as a pro tip, consider asking for at least two references. This way, you won't have to worry if their current Landlord is just giving a positive review. A previous Landlord will be a little more honest.   
If the Tenant is new to renting or does not have references, it's up to you to make the decision. If all else looks good, then the risk is relatively low. However, it's still a good extra precaution.   
Income verification is an important step in the Tenant Screening process because it helps ensure that the applicant will be able to make rent payments on time. There are many ways to do this, but you can simply ask for a paystub or screenshots of the deposits into their bank accounts – whichever you're comfortable accepting.   
Determining Income Stability
Someone who earns $900 a week through Paypal isn't necessarily better than someone who takes home $700 a week from a paycheck. If the person earning $700 is an employee in a stable field like healthcare, then they're likely more secure than the freelancer, even if they earn more.   
You have to consider the type of work they're in, its consistency, and their net pay. For example, a freelance graphic designer is likely to be far more vulnerable to a recession than a nurse, even if the graphic designer earns more.  
Also, you have to factor in that you're seeing the designer's gross pay. They will still owe taxes on that at the end of the year, and they likely have business expenses they need to pay. When in doubt, subtract 25% to 30% from their gross pay and consider it their take-home pay.  
Develop a Strong Lease Agreement
A strong lease is your best defense against a potentially negative experience. All of the screening in the world may not work perfectly, so having an airtight lease is essential for holding Tenants accountable.   Here are some tips for developing a strong lease agreement.  
Clearly state the rules and expectations of the property in the lease agreement. This includes specifying quiet hours, guest policies, pet policies, smoking policies, etc. 

 

Be clear about what is included in rent, and what utilities or other expenses Tenants will be responsible for.

 

Include a clause specifying that the Tenant is responsible for any damages they cause to the property, beyond normal wear and tear.

 

Have a strict late payment policy, and enforce it consistently.

 

Require that the Tenant give you written notice before moving out, and specify the amount of notice required.

Include a clause stating that the Tenant agrees to abide by all local, state, and federal laws while living on the property.

 
Enforcing these rules may not be easy, but it's important to have them in place so that you can take action if necessary. By having a strong lease agreement, you'll be in a much better position to protect your property and your rights as a Landlord. 
Being a Landlord can be challenging. One of the best ways to ensure you find the best Tenants every time is by developing a great Tenant Screening strategy. Utilizing tools like FrontLobby for your Tenant Screening can help you determine if the applicant is a good fit by painting a financial picture. It is important to choose Tenant Credit Checks that include a long-form Credit Report with credit score, current and former addresses, employment confirmation, credit history (tradelines), credit balances, collections, bankruptcies, inquiries, aliases, and Tenant Records.
The benefits of using a platform like FrontLobby go beyond Tenant Screening. Products like FrontLobby's signature Rent Reporting tool are designed to help both Landlords and Tenants. When rent is reported to the Credit Bureaus, Landlords get the assurance rent will be prioritized and Tenants are able to build credit with their rent payments, similar to mortgage payments.
By offering a benefit like Rent Reporting to applications, Landlords can attract a credit-conscious Renter who may be more likely to pay rent on time and take care of the property. Those applications who are less likely to make timely payments will self-select out, making the screening process even easier.
Now that you know how to find good Tenants that will respect your property, it's time to get started with renting! All it takes is one bad experience to ruin the profitability of your investment. FrontLobby makes it easy for you to find quality Tenants. We also have a wide range of tools and resources available to help you navigate through the renting process. 
Sign up today and see the difference FrontLobby makes to your rental experience!  
Disclaimer
The information provided in this post is not intended to be construed as legal advice, nor should it be considered a substitute for obtaining individual legal counsel or consulting your local, state, federal or provincial tenancy laws.
Did You Enjoy This Article?
Then You Will Love Our Newsletter