Reduce the Financial Stress of Rent Not Paid
Help for Landlords who have been burdened with rent debt from former Tenants.

Report Rent Not Paid to Credit Bureaus
22x More Effective Than Alternative  Methods
1 Time Debt Reporting Fee, No Hidden Costs
Respectful and Informative Communication
Registered Repayment Plans Available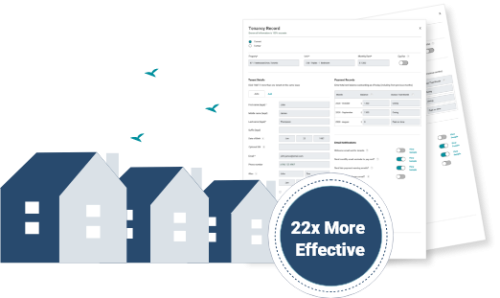 Remove the Stress of Rent Debt
Credit Bureau Collections Can Help You Recover Debts From Former Tenants

Former Tenants are motivated to contact you when they are informed of the debt on their credit.

Report rent not paid to the Credit Bureaus easily and on your own schedule, day or night.

Keep track of rent not paid in one place, easy to use and update when payments get made.
1 Time Debt Reporting Fee, No Hidden Costs
Report Rent Debt to the Credit Bureaus
Powered by Equifax to Ensure Data Accuracy



Sign up for a free FrontLobby Membership
Create a Former Tenant Lease Record
Enter lease details in less than 5 minutes
Report the Rent Debt to Credit Bureaus
The debtor will receive alerts until the debt is resolved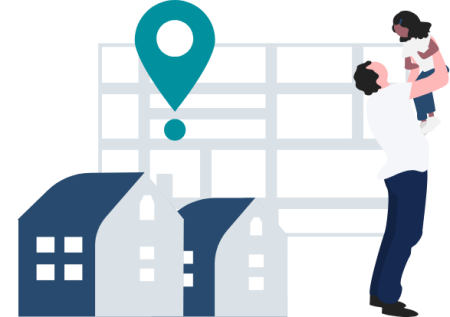 Do Credit Bureau Collections Work?
FrontLobby enables Landlords to report rent not paid by former Tenants to the Credit Bureaus. As a result, until the debtor pays in full, the rent debt will show on their Credit Report and their credit score may be impacted. This provides incentive for the former Tenant to communicate and ensure the debt is paid promptly.
With FrontLobby's Debt Reporting tool, Landlords can inform their former Tenants of the impact a debt has on their credit. For those who wish to clear the rent debt but require additional time, FrontLobby enables Landlords to register payment plans.
How to Collect Unpaid Rent After a Tenant Moves Out?
Collecting unpaid rent after a Tenant moves out can be both time-consuming and stressful. Your business could suffer due to this loss of income and countless hours could be spent trying to recover rent not paid. 
Many Landlords do not know how to collect rent after a Tenant moves out without paying or without notice. Their options typically include small claims court, collecting through a bank levy, wage garnishment, or hiring a debt collections agency.
An alternative method is for Landlords to report the rent debt to the Credit Bureaus for the purpose of collecting the outstanding balance, once reported the rent debt will show on the Tenant's Credit Report until it is cleared.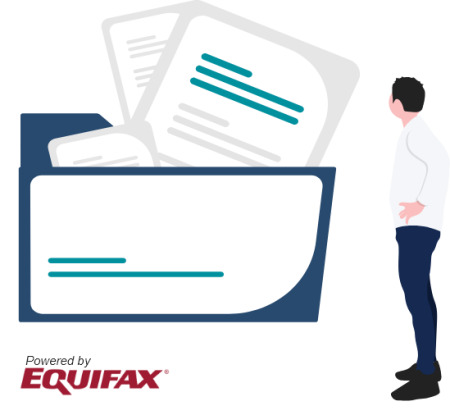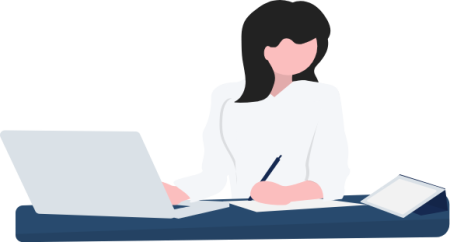 Report a Tenant to a Collection Agency
Landlords can report a former Tenant to a collection agency to help recover unpaid rent. However, most collection agencies work on commissions and the Landlord will owe a percentage of the debt, typically 30-50%, to the collection agency.
When Landlords choose to report rent not paid to the Credit Bureaus through FrontLobby they keep 100% of the debt recovered. FrontLobby does not negotiate payments, arrange payments or handle payments.
Valued by Housing Providers, Loved by Renters
Proudly Helping Our Members Thrive While Improving Renting For Everyone

Wyatt
I am using this service and my tenants are all fans of having their rent reported to help build their credit. I haven't had any delinquent payments, but it certainly is an incentive for tenants to pay their rent on time.


We have been using LCB for a while and I think all landlords should have LCB in their screening toolbox in a professional way. Landlords should take advantage of these kinds of tools that are available to them. It helps good tenants and landlords improve the overall renting experience / landlording business. Very good customer service as well.

Dani
I wish all landlords would do this … all landlords are requiring credit checks now, they should at least be offering to report good payments too. Sometimes getting a hold of the previous landlord for a reference is difficult, this would help people out so much.


Yoan
I have subscribed to your services a few months ago to have my rent reported to the credit bureau.
I have seen an increase in my credit report the first months.


Kamal
I have 2 tenants who are new to the country and no credit, This is a perfect program to help them get established and build credit.


Jarrad
Getting setup on the program was very easy, and when we reviewed my credit report after the first month of setting it up my credit score had increased by 37 points. I was shocked it would have such a positive impact on my credit score in such a short amount of time.

Ready to Make Renting Easier?
Free to Get Started, Easy To Use, Managed In Minutes Per Month